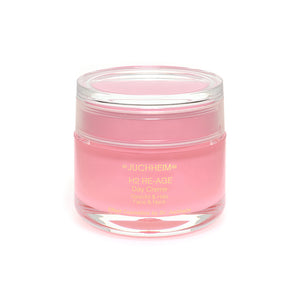 According to new scientific findings, increasing energy loss plays a major role in the aging process.
Hydrogen (H2) organically bound to NAD is the energy source in the cells. Only when sufficient NAD is available can the cell use the hydrogen energy and counteract skin ageing.
A highly effective form of vitamin B3 and an extract from the seeds of the Babchi plant help the energy of the cells to activate your vitality and regeneration. This highly effective day cream naturally unfolds the power to protect and renew your skin during the day. Experience this anti-aging wonder for yourself.