Star Products
Maderotherapy

Regular price

€60,00

Sale price

€60,00

ByeByeCellulite

Regular price

€124,95

Sale price

€124,95

Bamboo Massage

Regular price

Sale price

€60,00
BEST SELLER
ByeBye Cellulite by Dr Juchheim
The Dr. Juchheim Method is a synthesis between natural active ingredients and state-of-the-art high tech science. These components are exactly balanced to each other and are processed in own methods. The result: visible instant effects, combined with impressive longterm impact. The best thing about it is that these impacts can be achieved from home without any extensive or professional cosmetic assistance.

Today he implements this "3D effect" into the anti cellulite cream ByeBye Cellulite®. Even from the very first application cellulite will be visibly reduced. After 4 weeks a reduction in circumference of the thighs of up to 4cm could be measured. The female test persons are deeply impressed and are happy about the beautiful and visibly improved apperance of their skin.
Buy Now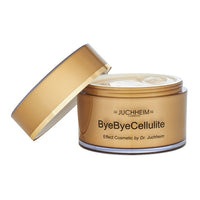 Maderotherapy
Madertherapy (wood therapy) consists of applying a massage using different wooden utensils specially designed to balance the patient's energy, reaffirm and tone his body, and combat cellulite. Wood is a material that is considered beneficial to your health


See Prices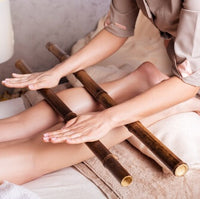 Bamboo Massage
In addition to its important draining and reducing power, this massage is also very relaxing. It relaxes the muscles, has neurosedating effect and helps relieve stress and fatigue. Beyond the physical plane, we can also find multiple benefits since massage with bamboo canes promotes eotional balance, unlocking possible disorders that hinder the flow of energy and prevent us from being in complete harmony.
See Prices
About us
After working for many years in a well known hotel and spa, we finally decided to branch out on our own as our experience and training outgrew the services we were able to provide whilst working for others. 
Maria Victoria - Qualified in massage therapy, acupuncture and osteopathy.  She is also a qualified beautician and make up artist. 
Nuria - Qualified pharmacist and nutritionist.
Paola - Specialist in hair-by-hair eyelashes 
Rebecca - Specialist in laser hair removal and laser facial rejuvenation
Elisabeth - Specialist in microblading and micropigmentation.